(Testo italiano) Istanbul is a food city. There are tens of thousands of eating establishment for its massive and growing population and some of the best stuff is at the lower end of the price spectrum, making good and flavorful food accessible to most everyone. Here's are round-up of places I love.
INEXPENSIVE
Canım Ciğerim
Liver is a dish that is near and dear to the heart of Istanbullus and in the heart of Asmalı Mescit, Canım Ciğerim does it very very well. Tiny cubes of the skewered lamb offal are grilled and served with lavaş (a pliable flat bread) and sides of grilled vegetables, parsley, lemon wedges, and raw onions. Use the lavaş to remove the succulent diced liver from its skewer and garnish the contents as you wish. Order gavurdağı (a salad of tomato, pomegranate molasses, lemon juice and spices) which the Usta prepares to order, wielding knives with surgical precision as he works. No alcohol.
Canim Ciğerim. Asmalımescit Mah. Minare Sk. No: 1 – Beyoğlu
Fatih Karadeniz Pidecesi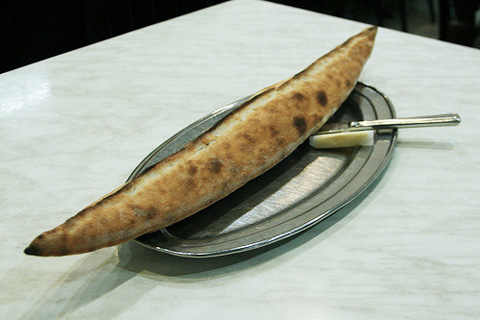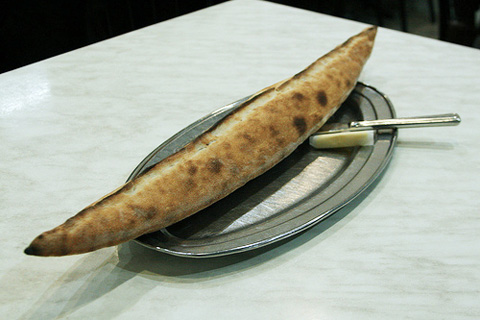 Next door to the old (municipal building) in a conservative part of town, Fatih Karadeniz Pidecesi serves, I dare say, the best pide in Istanbul. Pide (a long boat of dough stuffed with various fillings) are a specialty of the Karadeniz (Turkey's Black Sea Region). Here in Fatih, the crust is paper thin and super crispy. There are four choices for fillings, each 8 or 9 TL: kıymalı (ground meat with onions), peynirli (cheese), karışık (mixed fillings) and yağlı (light white cheese) and you can add extra butter or an egg for .50 more. No alcohol.
Fatih Karadeniz Pidecesi. Büyükkaraman cad No 57 – Fatih
Kaymakçı Pando
Set in the bustling Beşiktaş shopping district for over a century, this breakfast spot run by the elderly Pando is known for its kaymak (clotted cream made from buffalo's milk). Skip the whole breakfast spread and go straight for the bal kaymak (kaymak with honey) served with sliced bread. No alcohol.
Kaymakçı Pando. Sinanpaşa Mh. Köyiçi Meydanı Sokak- Beşiktaş
Pideban Sariyer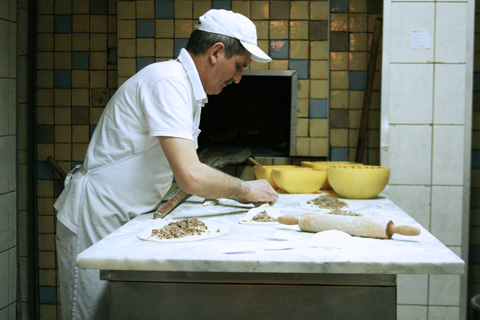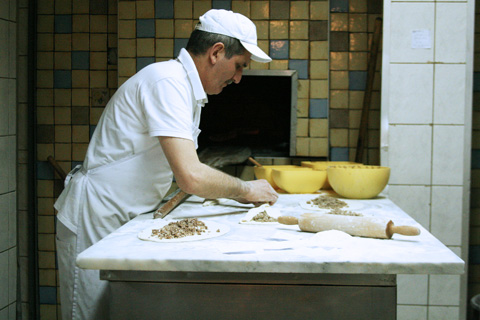 The location of this pide joint, tucked behind a Shell station just steps from the Bosphorus, may not seem particularly appealing, but this is a cult destination for Istanbul's pide lovers. Choose from the closed, boat-shaped pide filled with kıymalı (minced meat with onion) or sucuk (cured meat) or go for the open, round peynirli (cheese) pide. No alcohol.
Pideban Sariyer. Çayırbaşı Shell Benzinlik Arkası – Sarıyer
PREZZO MEDIO
Tarihi Karaköy Balikcisi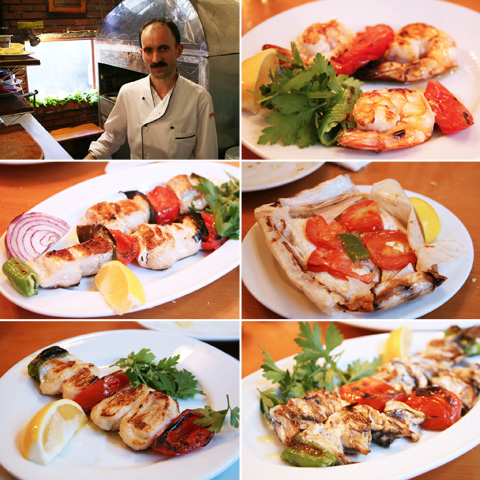 In Istanbul, the old adage "looks can be deceiving" holds true for so many restauarants. This hole in the wall fish joint in an unsightly part of the Karaköy port is no exception. Tucked away on a back street amongst vendors selling hardware and scuba gear, Tarihi Karaköy Balikcisi may very well be the best fish in town. The place owes its reputation to Muharrem Usta, a master on the grill whose charcoal grilled fish is second to none. Beware, the Usta only works lunch, so be sure to get there around 12:30 or 1 to make sure he is there and the fish is stocked. The day's catch is written on a chalkboard next to the grill. Don't miss the kağıtta levrek (sea bass in paper), hamsi izgara (grilled Black Sea anchovies), and dil şiş (sole grilled on a skewer). Save room for a healthy slab of helva (sesame seed paste) for dessert.
Tarihi Karaköy Balikcisi. Tersane Cad. Kardeşim Sok. No:45/A – Karaköy
Çiya
Çiya's three locations are located on the same block in Kadikoy. While not every dish is perfect, possibly due to the massive volume of dishes that are served, Çiya is perhaps the best place in Turkey to encounter niche recipes from villages whose traditions are disappearing. Think of the place as the laboratory of a culinary anthropologist and you won't be disappointed. No alcohol.
Çiya. Caferağa Mah. Güneşlibahçe Sk. 43, 44, and 48/B.
Kantin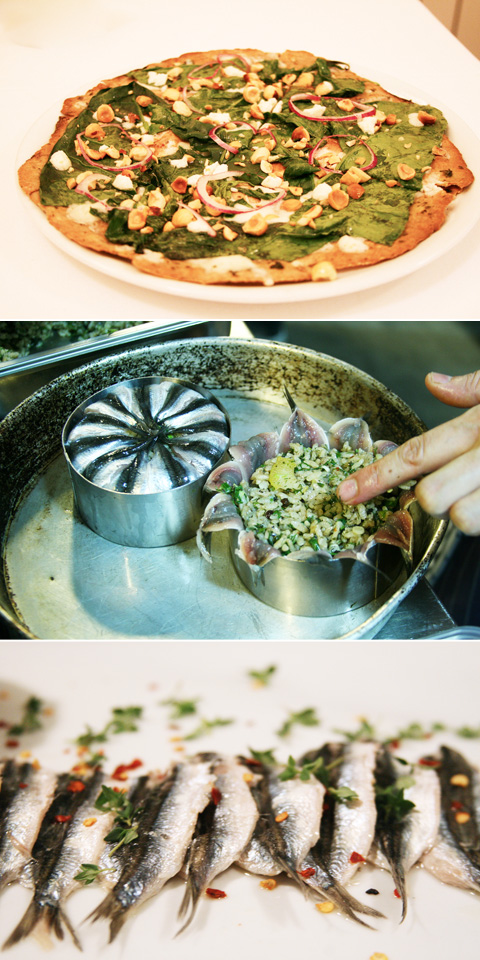 This restaurant and take away shop in the posh Nişantaşı neighborhood is owned and operated chef Şemsa Denizel, whose modern Turkish cuisine is prepared with seasonal and sustainable ingredients. Don't expect to find fresh tomatoes or eggplants on the menu in the winter, but do look for dishes that employ pazı (chard) or hamsi (Black Sea anchovies). Soups, citir (crispy flat breads cooked in the brick oven), and lots of updated interpretations of traditional dishes are the specialties. No alcohol.
Kantin. Akkavak Sokak 30 – Nişantaşı
Refik
The Asmalı Mescit district of Beyoğlu is chock full of meyhane, restaurants serving alcohol and traditional mezes. The most reliable and historic of these is Refik, a family run endeavor known for its karalahana dolması (cabbage stuffed with spiced rice) and arnavut ciğeri (sautéed liver and onions). Rakı is a must.
Refik. Asmalı Mescit Mh., Sofyalı Sokak 10 – Beyoğlu
EXPENSIVE
Iskele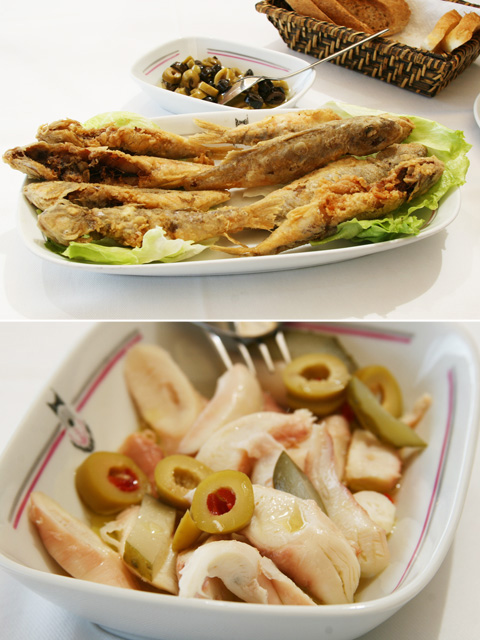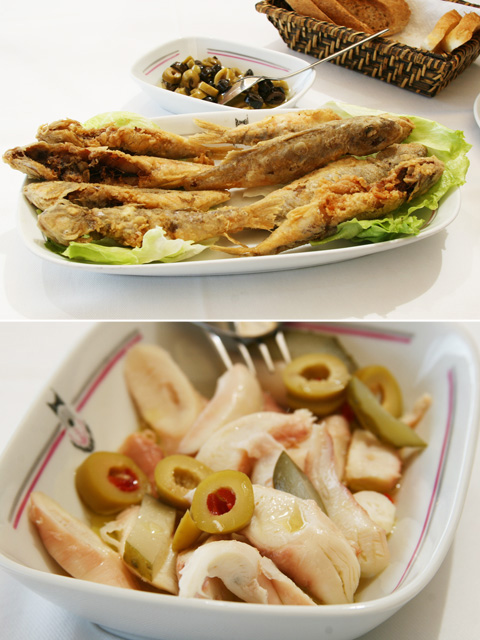 Iskele is a classy fish restaurant spectacularly sited between the ruins of Rumeli Hisarı (an Ottoman fortress) and the second Bosphorus Bridge. They serve an assortment of mezes (starters) including lakerda (pickeled kingfish) and midye tava (fried mussels), as well as grilled fish from the Bosphorus, Black Sea, and the Aegean. Was it all down with rakı, an anise flavored spirit and the national beverage.
Iskele. Yahva Kemal Caddesi 1 – Rumeli Hisarı
Köşebaşı
This up-scale grill house specializes in South Anatolian cuisine and was once voted one of the 50 best restaurants in the World. There are several locations in Istanbul (4. Levent is the original) and the emphasis is heavy on grilled meats. Try the çöp şiş (cubes of lamb), kanat (chicken wings), and patlıcanlı pebap (grilled eggplant stuffed with minced meat). Save room for Künefe for dessert. This rich dessert of shredded phyllo stuffed with cheese is served with a scoop of kaymak.
Köşebaşı. Several locations.