I emerged from the A-train station at the corner of Hoyt-Schemerhorn in the Boerum Hill part of Brooklyn. It was 6:20. I had 10 minutes to kill before my 6:30 seating at The Chef's Table at Brooklyn Fare, so I decided to take a spin inside the Brooklyn Fare itself. The latter is a gourmet grocery store full of produce displays and shelves stacked high with quality goods. The former is an unconventional restaurant that was recently awarded two Michelin stars.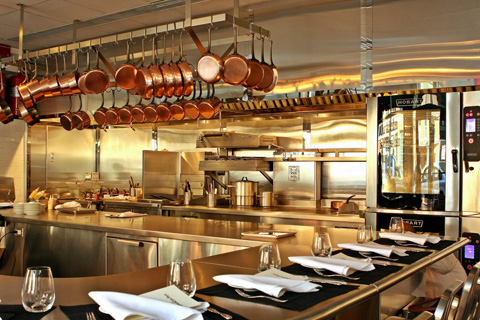 Perhaps restaurant isn't the right word to describe what the The Chef's Table is all about. By day, it is the prep kitchen for the prepared foods served in the adjacent grocery store. By night, it where visionary chef César Ramirez treats his guests to a dining experience in which gastronomy, architecture, beauty, theater, and craft collide.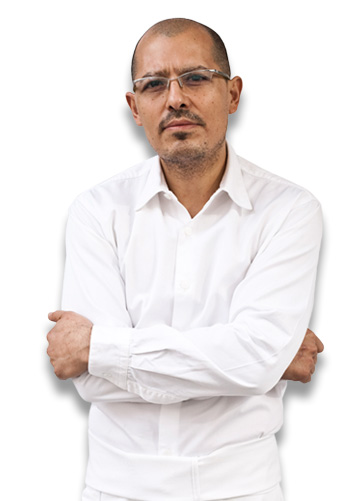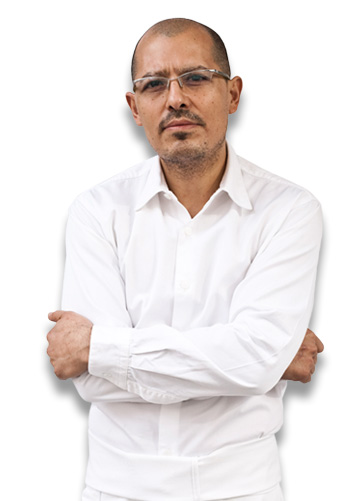 If that sounds pretentious, I assure you it is not. On the contrary, the Chef's Table is an incredibly casual space, where diners are welcomed into César's kitchen for a meal consisting of nearly 30 dishes. Each capitalizes on the essence of its ingredients, which are of the finest quality and never overworked. There is no liquor license, so patrons bring their own wine and serve themselves, fetching the appropriate glasses from the designated counter. The restroom is accessed through the dishwashing station. This is no ordinary place.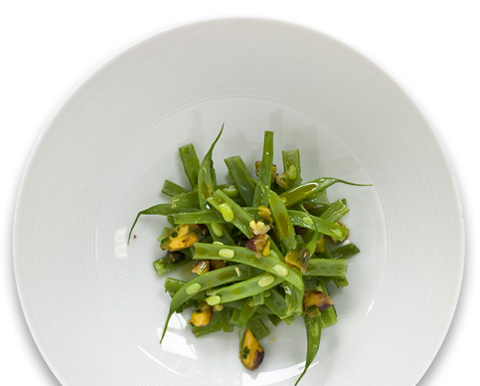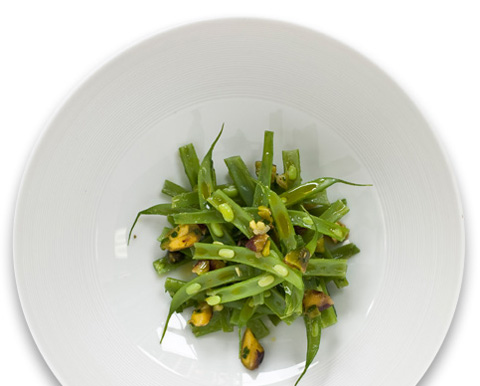 Dishes vary slightly from night to night and no two services are ever the same. The particulars of service, however, are more predictable. Tuesday through Thursday, there are two seatings of nine people each, the first at 6:30, the second at 7:30. On Friday and Saturday nights, there is a third seating at 9:45. The groups are served identical meals for a flat price of $135, an insanely affordable sum for the staggering quality of ingredients and artful way in which they are combined and assembled. There is no dress code. There are three unnegotiable rules by which all patrons must abide: no photography is permitted, no note taking is allowed, and cell phones may not be used in the kitchen.
At 6:30 I filed into the kitchen with the rest of the diners who had managed to score a spot at NYC's most coveted table. The hostess directed us to our seats at a large stainless steel table shaped like a closed horseshoe. I had the corner seat closest to the action, beside the china station and the prep table. I had snagged the best seat in the house. As the three-member kitchen staff worked on the final preparations for dinner, I surveyed the room: copper cookward hung suspended above the prep table, a Molteni stove heated covered pots, orderly stacks of pristine white Raynaud and gleamed in the corner of the kitchen.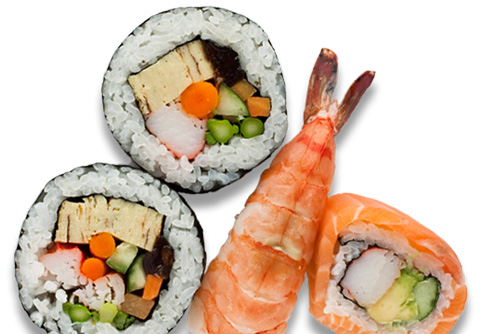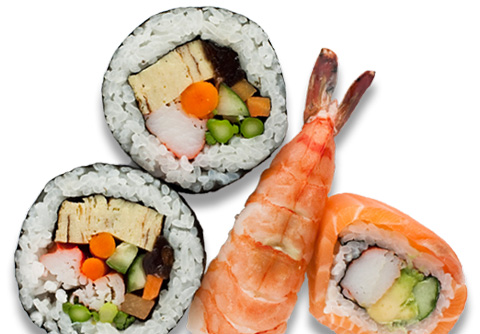 The first part of the meal consisted of around 20 canapes. Each dish was executed and served methodically and diners chatted while Cesar and his staff worked. I watched intently as each new dish was built and plated assembly-line style.
Nine plates of china are laid out. A live scallop was placed in each one, lime was grated over them, the dish was served. More porcelain dishes were lined up on the table for prep. A slice of hamaci was placed on each one, shredded fried leeks were paced in a billowing pile on top of the fish, razor thin slices of jalapeno were arranged on top with tweezers. In each undulating cup, a Kumamoto oyster was deposited above Meyer lemon gelee and crowned with a gelatinous disk of oyster juice. Plump rounds of octopus with slivers of hearts of palm followed. Langostine tempura with a rich paprika mayonnaise came next. In all, a dizzying number of canapés, somewhere around twenty, had been served.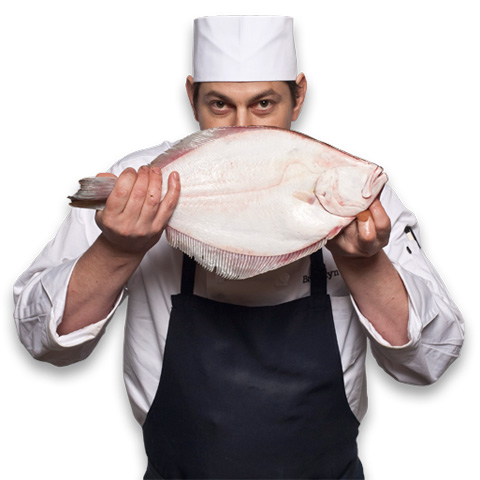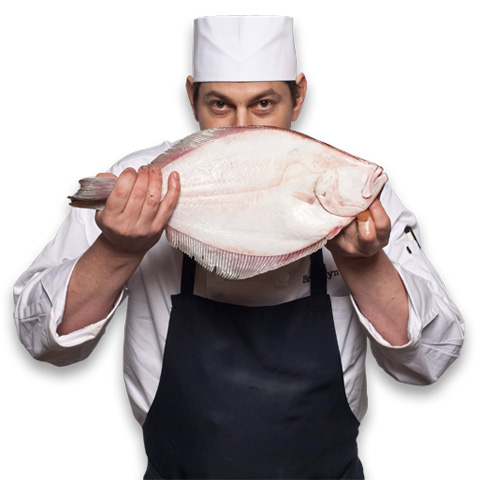 As our canapés concluded, the next group of 9 diners arrived. There was a nearly imperceptible lull in the service as the kitchen changed gears, preparing for its double duty. Soon, the 9-course dinner service commenced. A barely cooked slice of king Salmon was plated atop an apple and rosemary relish. Next came a crispy-skinned line caught black bass, which was revealed when a fluffy bouillabaisse foam subsided; it rested in a squid-laden broth. This was followed by a cup of delicate house made tofu above which floated a thick chicken sauce studded with bits of foie gras and seasonal mushrooms. Then there was a tender Wagyu beef served with parmigiano reggiano cream. Next, gorgonzola and honeycomb was drizzled with 24-year-old balsamic vinegar. A chocolate soufflé with coffee anglais concluded the menu.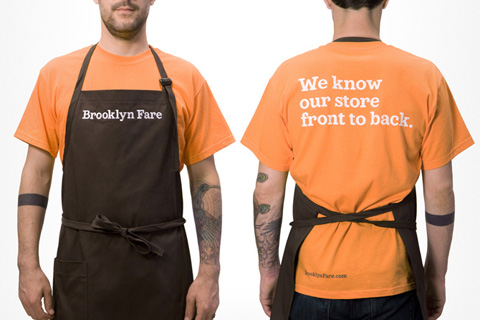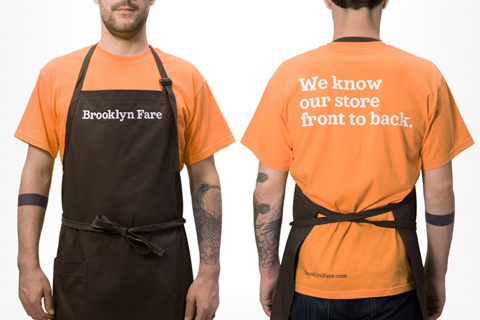 In an epic meal in which French, Japanese, and Italian elements effortlessly mingled, the overarching theme of Cesar's food was the nearly maniacal sourcing of the best primary ingredients available. The pure and unadulterated flavors of exceptional ingredients were at the heart of the evenings performance, a piece of star-worthy culinary spectacle in the unlikely venue of a prep kitchen in Brooklyn.
The Chef's Table at Brooklyn Fare. 200 Schermerhorn St. – Brooklyn NY 11201. Tel. (718)-243-0050
Foto: stevenjockisch.com, brooklynfare.com