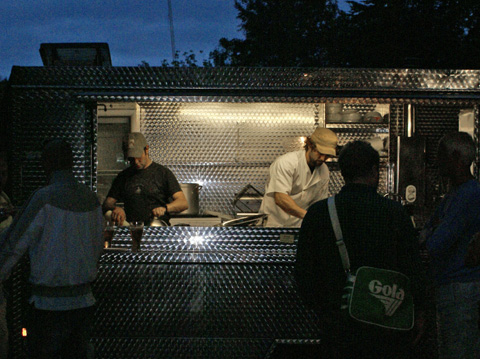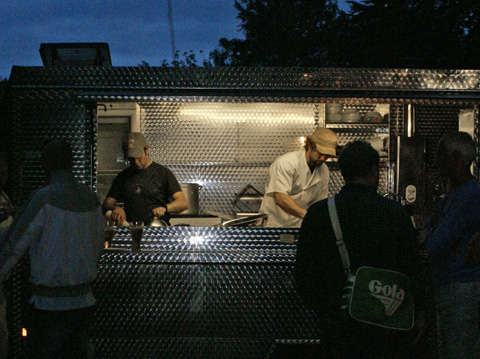 (Testo italiano) On December 6, the Meatwagon was stolen. This famous food truck vanished from its home in Peckham without a trace, leaving its owner Yianni Papoutsis without a business and Southeast Londoners without one of the city's best burgers. Offers of free burgers for life to anyone providing information leading to its recovery proved futile.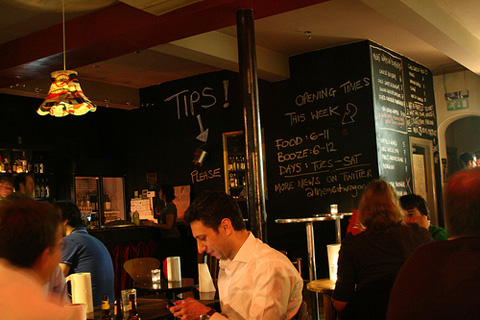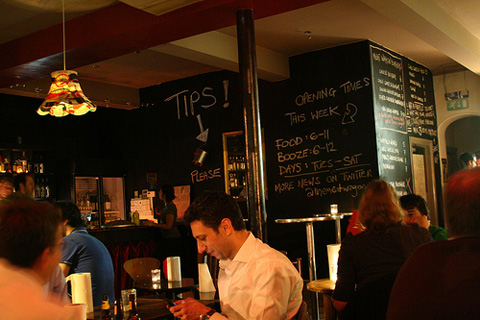 Never one to give up, Yanni and his faithful staff opened The Meateasy, a pop-up restaurant above Goldsmith's Tavern in New Cross. The proceeds from the temporary venture will go to purchase a new Meatwagon. The Meateasy opened January 12 and will close sometime in March, though the precise date has yet to be determined (stay up to date on this and all Meateasy news on Twitter @meatwagonuk, Facebook and their website).
To reach the Meateasy, follow the chalk signs at the entrance of Goldsmith's Tavern around the corner, through the iron gates, up the rickety stairs and into a back room where music blares, meat sizzles, and oil crackles in the fryer.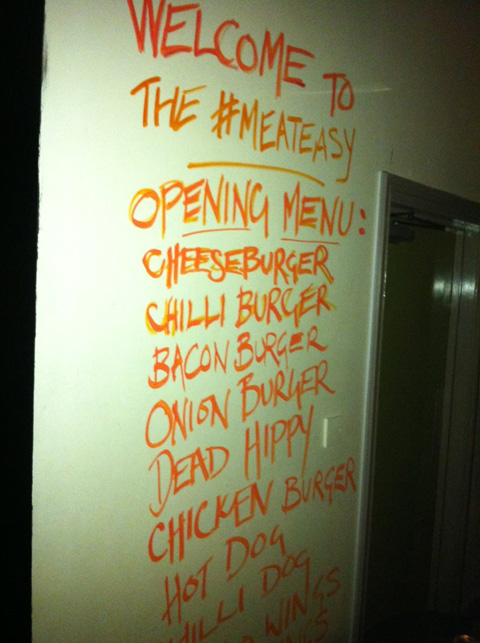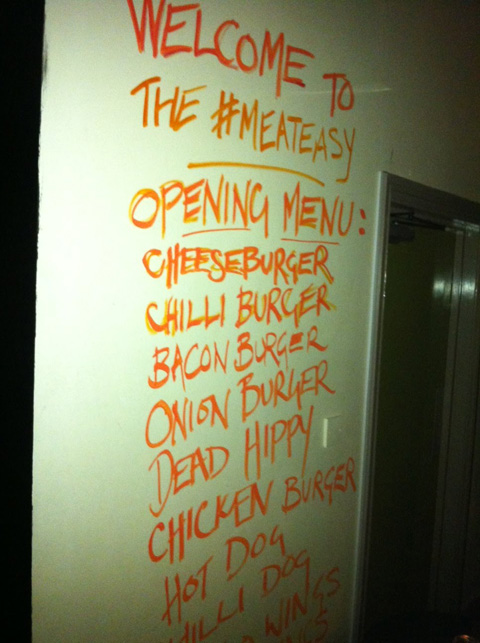 All the usually Meatwagon items are on the menu, in addition to some new ones. You'll find cheeseburgers, bacon cheeseburgers, Philly cheesesteaks, fried chicken sandwiches, and an assortment of snacks. On a recent trip, the cheeseburger was the same familiar greasy patty sandwiched with unnaturally colored melted cheese oozing forth as one found at the Meatwagon. Delectable, unhealthy, meaty goodness sandwiched between brioche buns. The chips were nice and crispy but the buffalo wings were a sorry excuse for the American classic.
The Meatasy is open from 6pm-11pm for food, later for drinks, Tuesday-Sunday. It is located at 316 New Cross Rd, a short distance from the New Cross and New Cross Gate stations, and just a 6-minute train ride from London Bridge Station.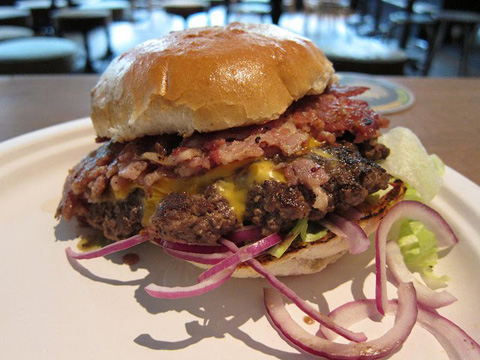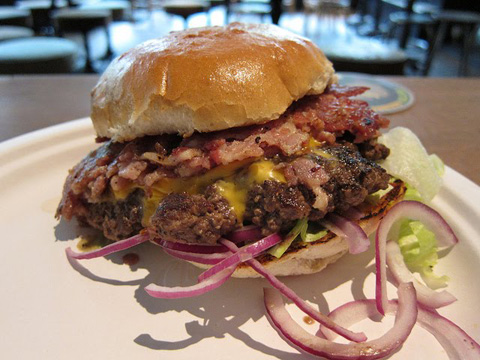 Photos: lizzieeatslondon.blogspot.com, helengraves.co.uk, parlafood.com, youngandfoodish.com